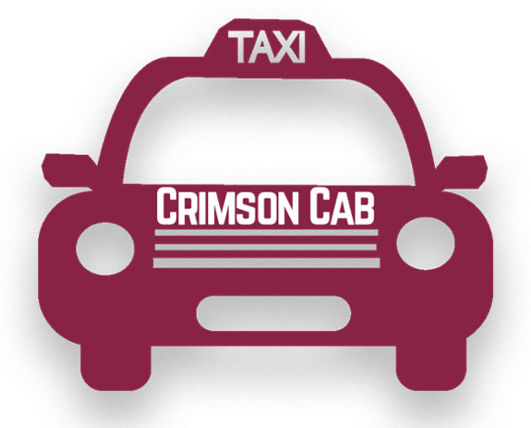 Crimson Cab is one of ASNMSU's most popular and favorite Services among students.
Crimson Cab is a program offered here at NMSU to ensure the safety of our students by offering a safe ride. With your NMSU Student ID, Crimson Cab will take you and your friends anywhere within the Las Cruces City Limits. Reservations recommended for doctor appointments, going to Greyhound or El Paso/LA Limo bus stations ONLY. Please call to schedule at least 1 day in advance between 10:00 am and 5:30 pm. There will be no on-campus transportation offered between 8:00 am - 6:00 pm.
Hours of Operation:
Every Day – 6:00 am – 2:00 am
Call 575-524-TAXI (8294) 
Wait times/round trips will be considered. Wait per location should be 5 minutes or less. There will be no wait time allowed at grocery stores, restaurants/drive thru's or large department stores. You will need to get dropped off and call again for a return ride.